Praise for The Lunar Apothecary
"I have wanted to purchase Lunar Apothecary membership for over a year, and I am SO GLAD I was finally able to do so. It is EVERYTHING I hoped it would be, AND MORE." - Heather
"LOVE LOVE LOVE LOVE The Lunar Apothecary." - Nicole V.
"What can I say? This class is changing my life. I am more in tune with the moon's cycles, I am learning so much about astrology and herbs. I feel magickal." Devri S.

"I am loving this course - learning so much." Michelle H.
"A lot if information for the price this is well worth every penny!" - Michelle
"LOVE, LOVE, LOVE! There is so much information here, I am learning so much. I wish I could just sit and read it all all day long. Unfortunately, I can't. But this is an AMAZING course!" - M.N.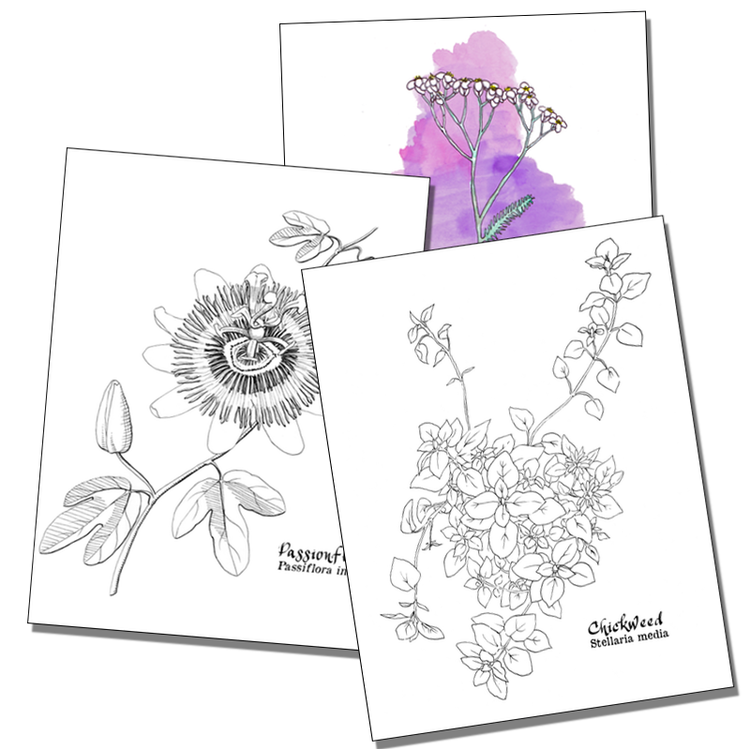 "Very extensive course and an active forum that comes with it. I really love being part of it!" - Evelyn
"Such an amazing course, Alexis put so much love, art, details and wisdom in this course." - Iris S.
"Wow! What a plethora of information! Thank you so much for allowing me into your library! :) This is amazing and truly inspiring..." Tracey R. A.
"Amazing! So excited for this course! There is SO much info and it's all written so clear and easy to follow. Thanks!" Jess R.
"What can one say about such a remarkable/wonderful/magical thing/course/place/mindset? Thanks a million PLUS ONE for organizing and putting together such a terrific amount of work and study into one glorious whole! We are all so much better for it." S. J.
"Love it, you can see how much work has gone into creating it. Can't wait to learn more in the coming months Thank you" W.A.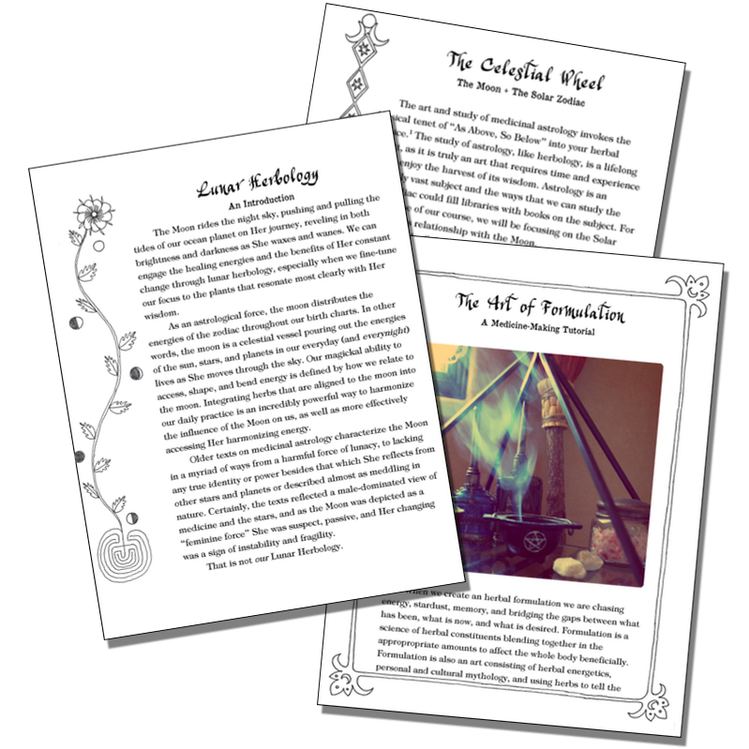 "Information beyond my wildest dreams!!!" - U.A.
"This course has an incredible wealth of information! I am enjoying it very much and slowly working my way through. I was blown away by how much valuable information is here. It is clear that it is a labour of love the way it was created and compiled. I highly recommend it! Wonderful course! Beautifully put together!" C.E.
"Amazing. So much thought and energy was put into the class. " Tanaya C.
"I am positively overwhelmed with the information and knowledge conveyed in LA...I am only in week 1 and my mind is blown. This is exactly what I've been looking for. If you are questioning if this is the right place for you, say yes. I'm so glad I did. :)" H.P.
"Love this class, so much amazing information!" Amy L.
"The Lunar Apothecary is the most incredibly detailed, thorough resource I could possibly imagine. 12 weeks is no joke - there is enough material here to keep me happy for years to come! I love losing myself in the pages upon pages of Alexis' lovely words and hand-drawn ornaments. A magical powerhouse." - A
"Absolutely FABULOUS e-course!!!!! So very interesting and educational, and fun!!! I'm amazed at the work that went into this!!" - B.H.
"WAY more value than what was paid. This woman has inspired course work and is such a contribution to us newbies who are just starting out in our exploration of herbal knowledge. Thank you!" - N.T.
"Wonderful e-course! I would recommend it to anyone wanting to know more about lunar magic, ritual, and herbal uses/properties!" - Karen F.